Griffith Avenue
Griffith Wood
Located on the prestigious Griffith Avenue this high quality predominantly apartment development is set within a parkland setting and includes residential amenity facilities, a creche and new public park.
102 Week Build Programme 343 Homes & Apartments Completed June 2022
Griffith Wood
Griffith Wood is a fine example of Cairn's commitment to building high quality, sustainable new homes. Our developer-contractor model means innovation, teamwork and cost-effectiveness combine to deliver the highest standards of modern construction.
Winner of Residential Project of the Year at the 2023 Irish Construction Excellence Awards.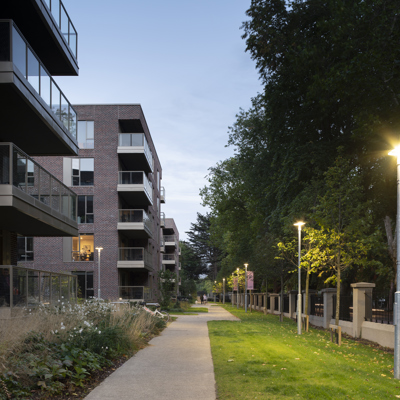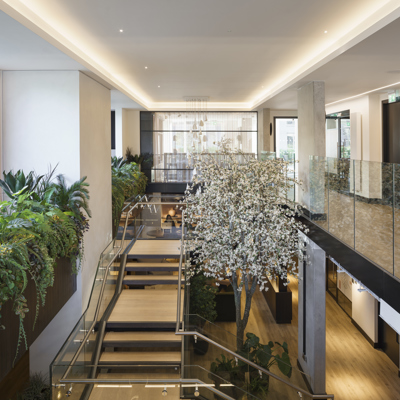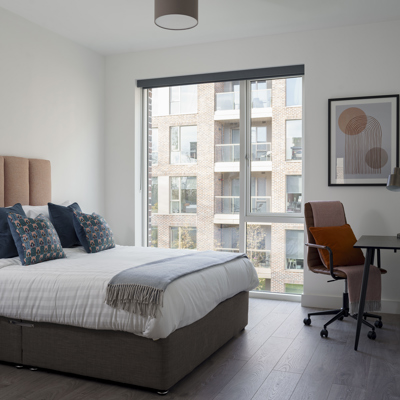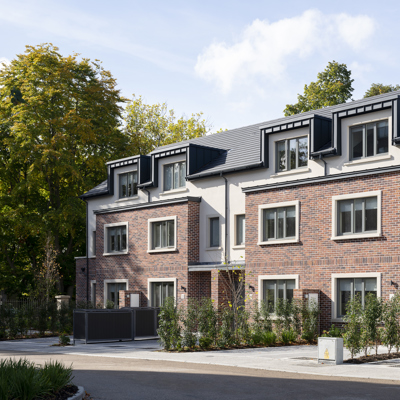 Sustainable Development
Griffith Wood incorporates various sustainability features such as green roofs, underground attenuation tanks for space-saving, permeable paving, landscaping around mature trees, and a new public park with wildflower beds for pollinators. Additionally, SFS panels in the concrete frame reduce carbon emissions. The development comprises A-rated apartments served by a central plant room for district heating in Blocks 2-7 and Exhaust Air Heat Pumps (EAHP) in Block 1. It also offers electrical car charging points with remote monitoring and future expansion provisions.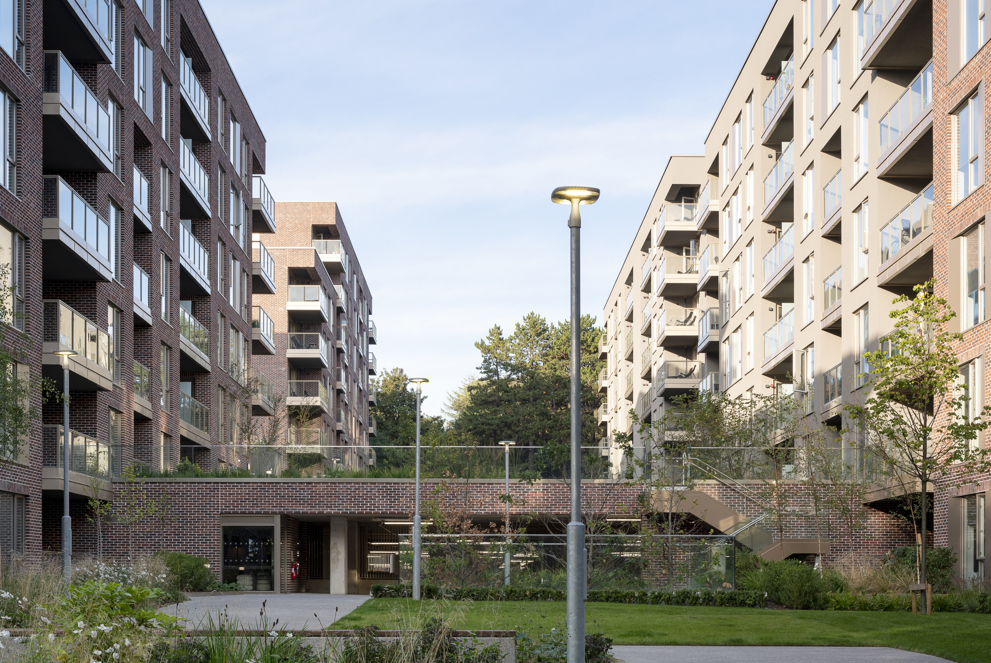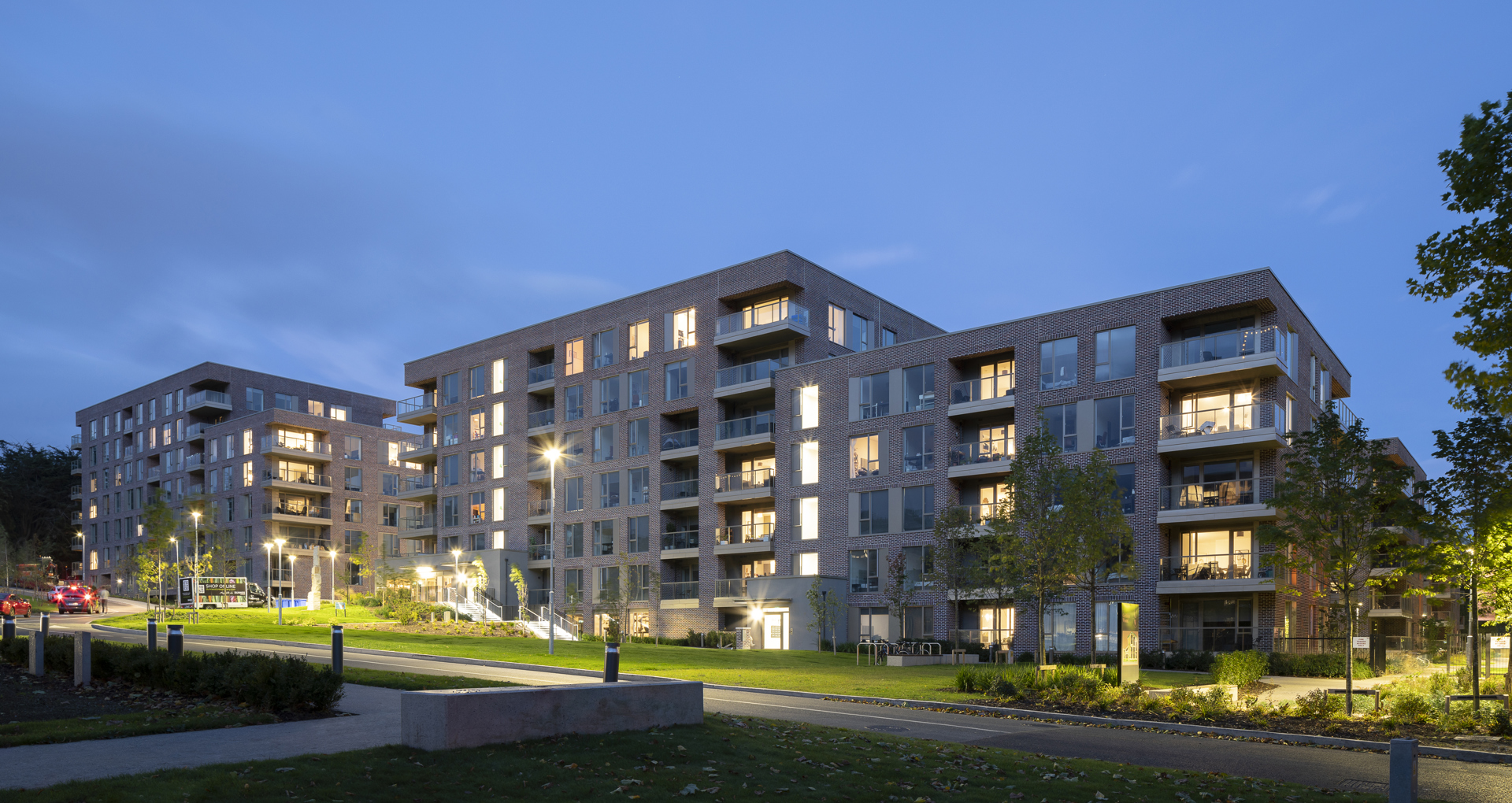 Award-Winning Innovation
During Griffith Wood's development, innovative methods included 3D BIM models for precise service coordination, off-site prefabrication of heating pipework, precast structural elements, and off-site bathroom pods for consistency and safety. Non-load-bearing Light Gauge Steel panels reduced carbon and saved time. Standardised apartment layouts streamlined construction, and Layher scaffolding facilitated efficient site logistics.