Home Together is a Cairn and Neighbourhood Network partnership that works to bring communities together so that they thrive in the short, medium and long term.
Building Community
The partnership grows in harmony with local Cairn communities over a period of three years. Home Together helps developments shape the communities they want to live in, giving them the foundations they need to add colour and the skills they need to flourish independently. It's about creating connection, growth and lasting impact.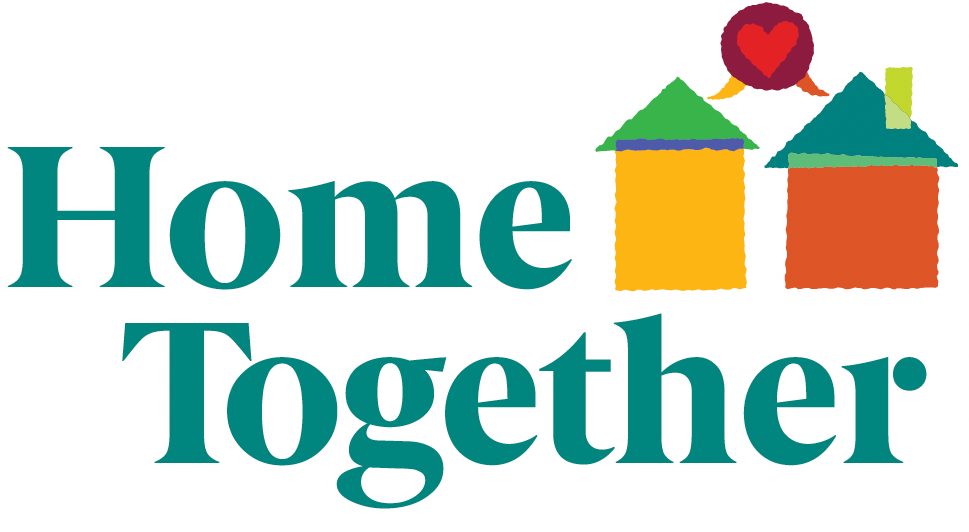 Community Led
Our aim with Home Together was to open up communication among residents and to kickstart community participation. We identified that success was dependent on participation and drive of the residents themselves, so our goal was to begin the process and support them with help and resources to ensure that any projects got off the ground successfully.
The Home Together scheme kicked off in 2021 with the installation of a vibrantly coloured postbox in the developments. A postcard was dropped into each home, giving some information about the initiative, inviting residents to get involved, and asking them to fill out a short survey. Completed postcards could then be dropped into the postbox, while residents could get more information about the scheme on the custom-built website, details of which was also provided on the postcard.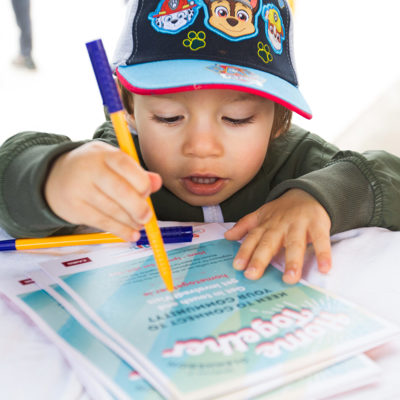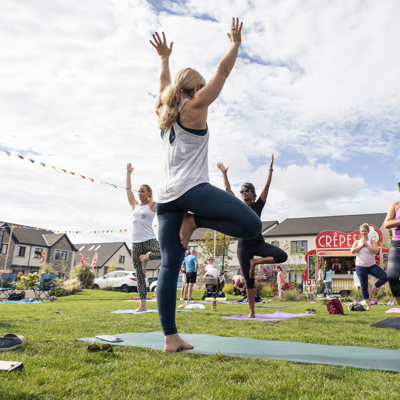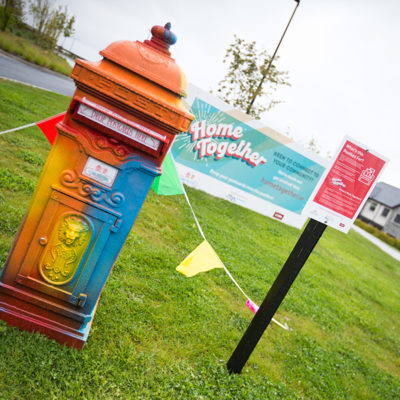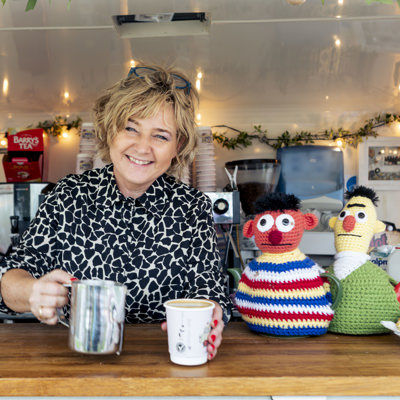 Community Survey Results
of participants said their community feels more friendly
feel there is a high level of trust between neighbours
of respondents also believe their sense of belonging has increased
said that they had met new neighbours through the initiative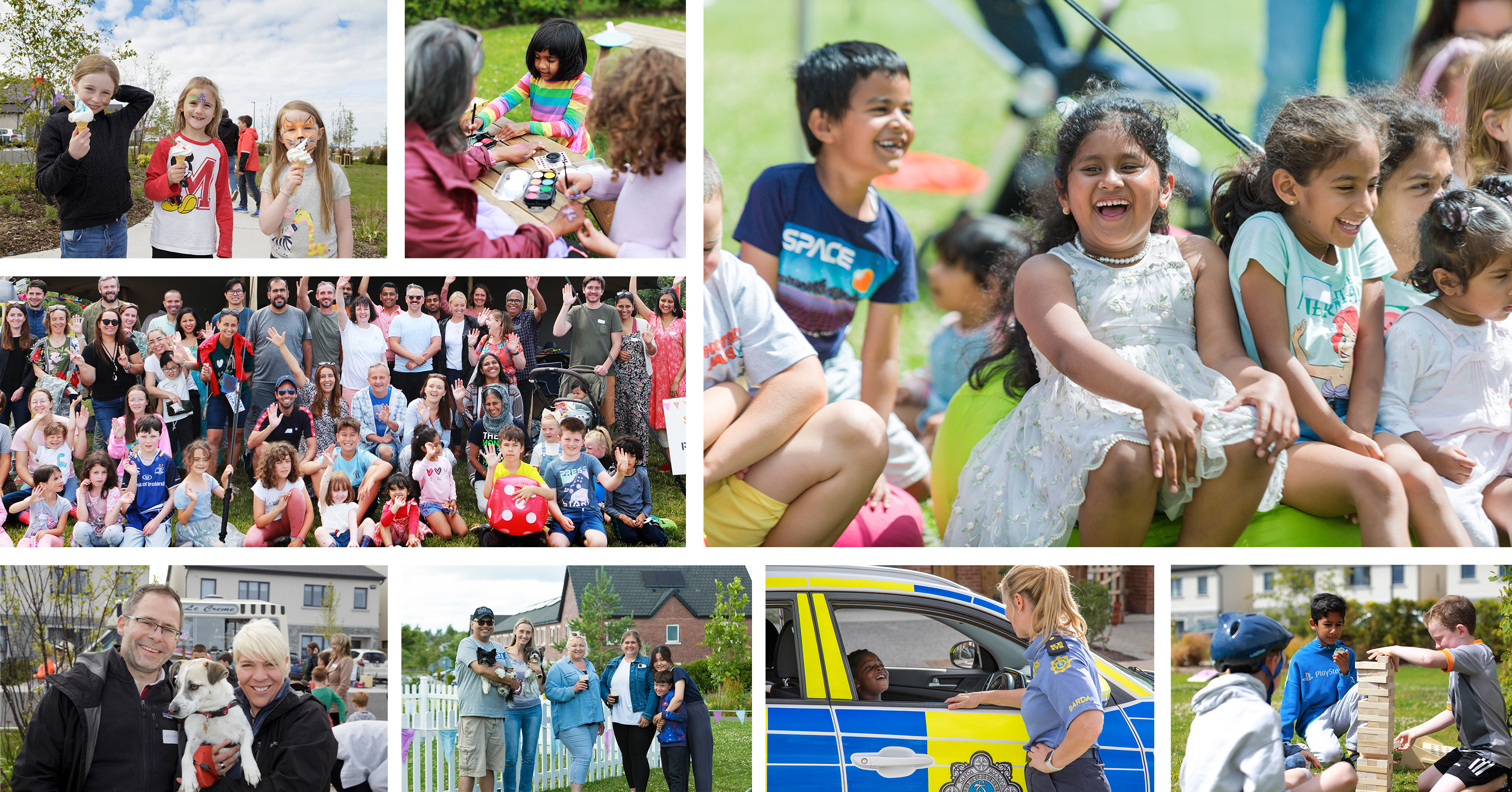 A Tailored Approach
Once we had the surveys and feedback from the residents, the insights we received allowed us to get to the core of each neighbourhood's identity, and identify how we might look to tailor future events to suit.
The Home Together team helped to organise and inspire the communities through direct dialogue, distributed newsletters and posted signs with community-building suggestions. The website was also regularly updated with photos, ideas and suggestions. Since the successful launch on Home Together, we have seen groups pop up organically in each participating development – craft clubs, yoga groups and dog walking groups to name a few -  proving that this initiative has had the desired effect of creating a sustainable community spirit, one that will evolve and grow as each development matures.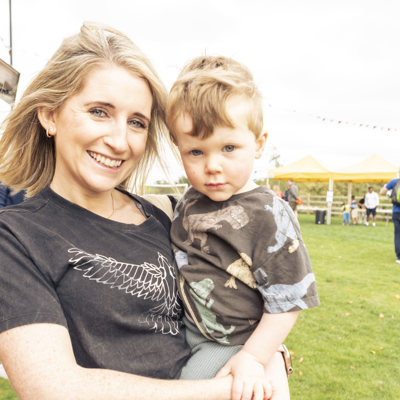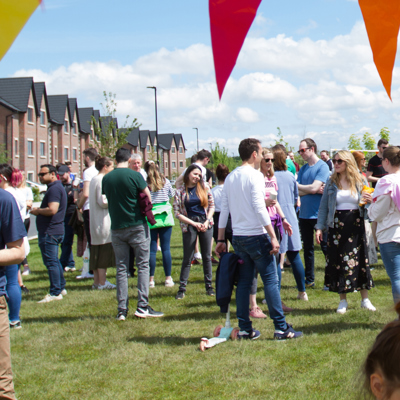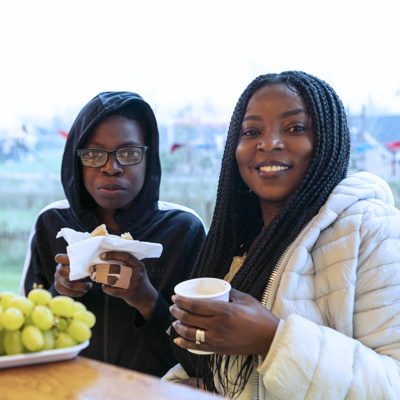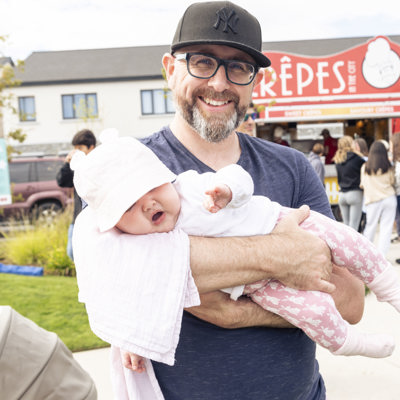 Find out more

and get involved!
To find out more about our Home Together initiative and our partners Neighbourhood Network, follow the links below and see what activities and support are available to you and your community.