At Cairn we are working to develop a new, more sustainable way to deliver housing in Ireland. From decarbonisation and biodiversity to inclusive community building and sustainable placemaking, we are working towards a future where everyone can thrive. 
Built For Good
People living in a Cairn built neighbourhood
People employed on Cairn projects
Trees planted across our developments
Sustainability Report 2022
At Cairn we are leaving a legacy of community and sustainability that will endure long after our work is done. This idea guides our work and is the driving force behind our commitment to decarbonising the built environment, sustainable building practices, quality, health and safety, and respect for our people.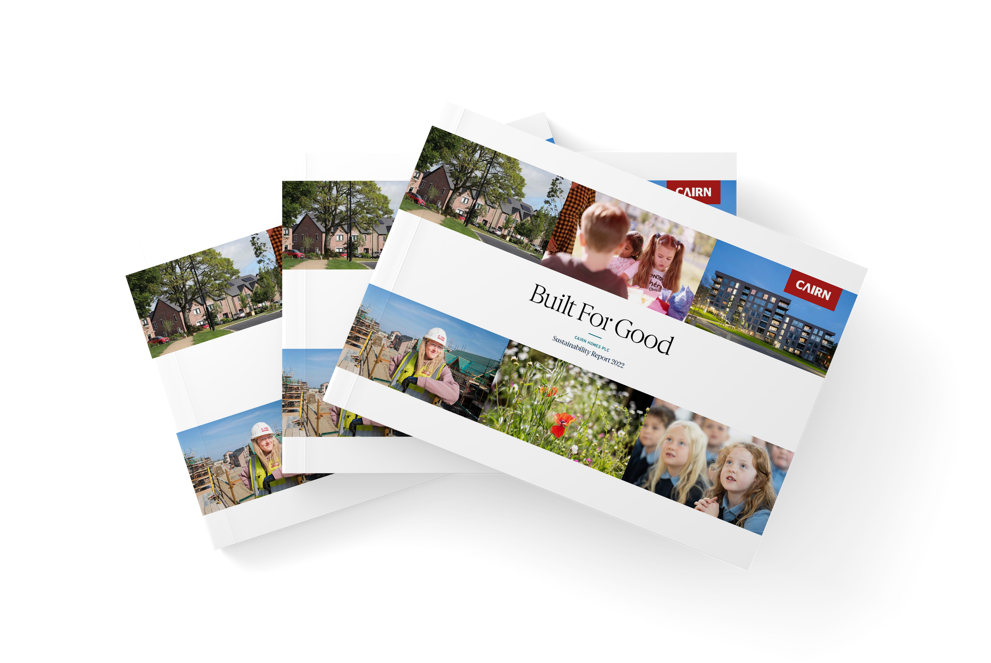 Our purpose comes to life through our material issues and commitments. Safely building diverse, equitable, and sustainable communities where people can thrive.

Stories of Impact
Making a Meaningful Difference