We are delighted to announce that we have been officially recognised as one of the Best Workplaces in Ireland™ in 2023.
Cairn was recognised at the annual Great Place to Work Awards on Wednesday 22nd February 2023. This is our 2nd consecutive year to be named as a top Irish workplace, which is based on direct feedback from employees, provided as part of an extensive and anonymous survey about the workplace experience. This was a notable year for the Best Workplaces Awards, as it is the first time that 100 companies were recognised.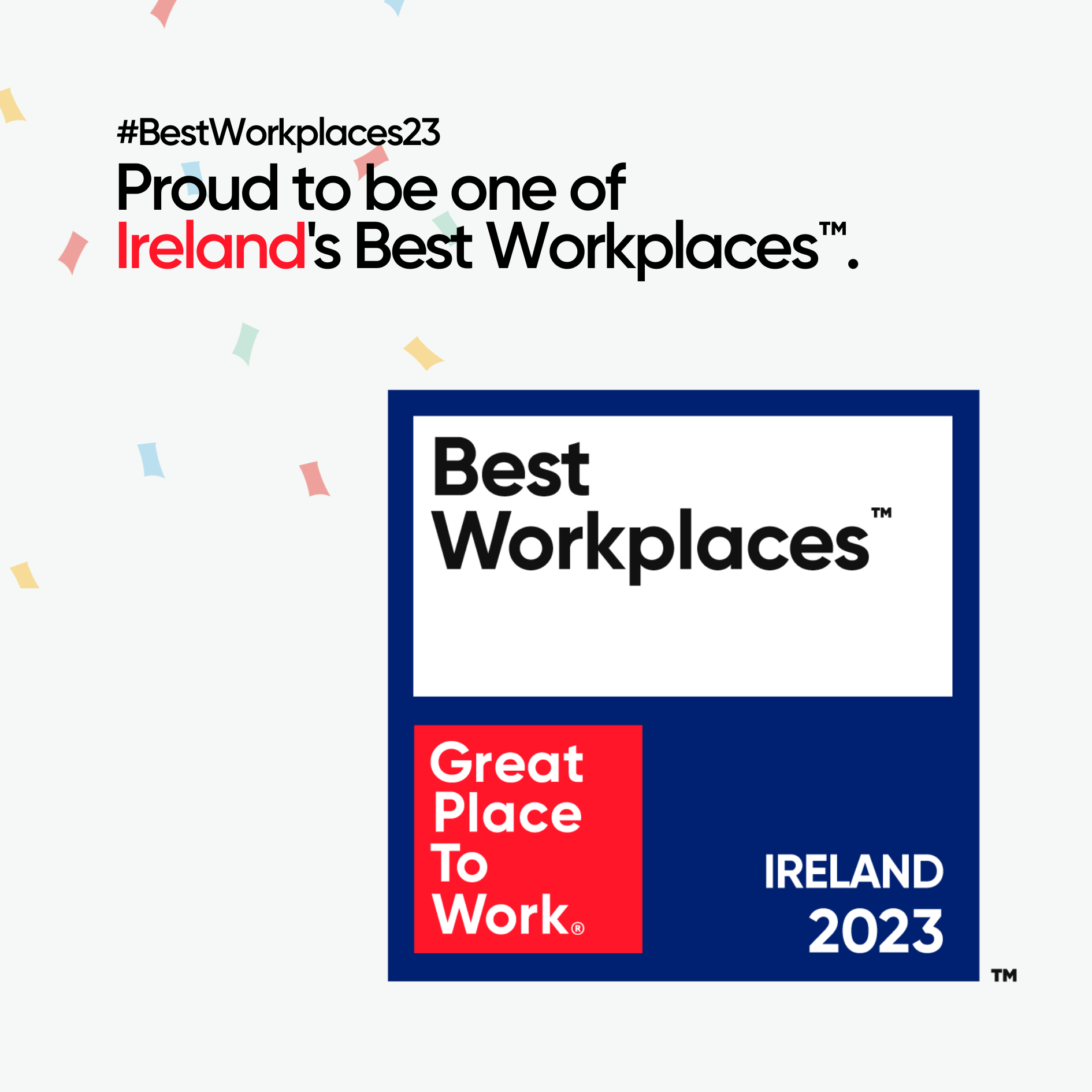 "At Great Place to Work we are thrilled to be recognising 100 organisations for the first time this year. These organisations, representing a wide range of different industries, showcase the exemplary talent in Ireland at present. They have adapted and overcome numerous hurdles over the past few years and continue to show that they are putting their company culture and employees at the forefront of their organisation's priorities.
The coming year may bring challenges, but these organisations have continually shown resilience in the face of adversity, and with the remarkable culture they have built I am confident they will continue to do what is best for their employees and demonstrate exceptional leadership. Ireland's Best Workplaces should be very proud of their achievement and have shown once again that working on the basics and committing to improving company culture and employee feedback can and will bring success.
I'd like to take the time to congratulate all of Ireland's Best Workplaces 2023 and look forward to seeing their progression over the next year!" said Cathal Divilly, CEO of Great Place to Work® Ireland.
About Great Place to Work® and the Assessment Process
Great Place to Work® is the global authority on workplace culture. Since 1992, they have surveyed more than 100 million employees around the world and used those deep insights to define what makes a great workplace experience. It boils down to trust. Great Place to Work helps organizations quantify their culture and produce better business results by creating a high-trust work experience for all employees. Their unparalleled benchmark data is used to recognize Great Place to Work-Certified™ companies and the Best Workplaces™ in the U.S. and more than 60 countries, including those on the 100 Best Companies to Work For® and World's Best lists published annually by Fortune. Everything they do is driven by the mission to build a better world by helping every organization become a Great Place to Work.