At Cairn, we don't just build houses, we want to build thriving communities. That is why we have launched 'Home Together', an initiative with Neighbourhood Network, who will be working with and inspiring residents to come together within their neighbourhoods to create strong, well-connected communities.
Project Manager Jessica Ryan from Neighbourhood Network explained further: "Home Together aims to open communication among residents in an area, find out what they are interested in doing, and then give them the tools and support to make it happen. The residents are the drivers of the process, but we'll be there to encourage community activism and participation, and empower them to take ownership of their neighbourhoods and start more community led projects."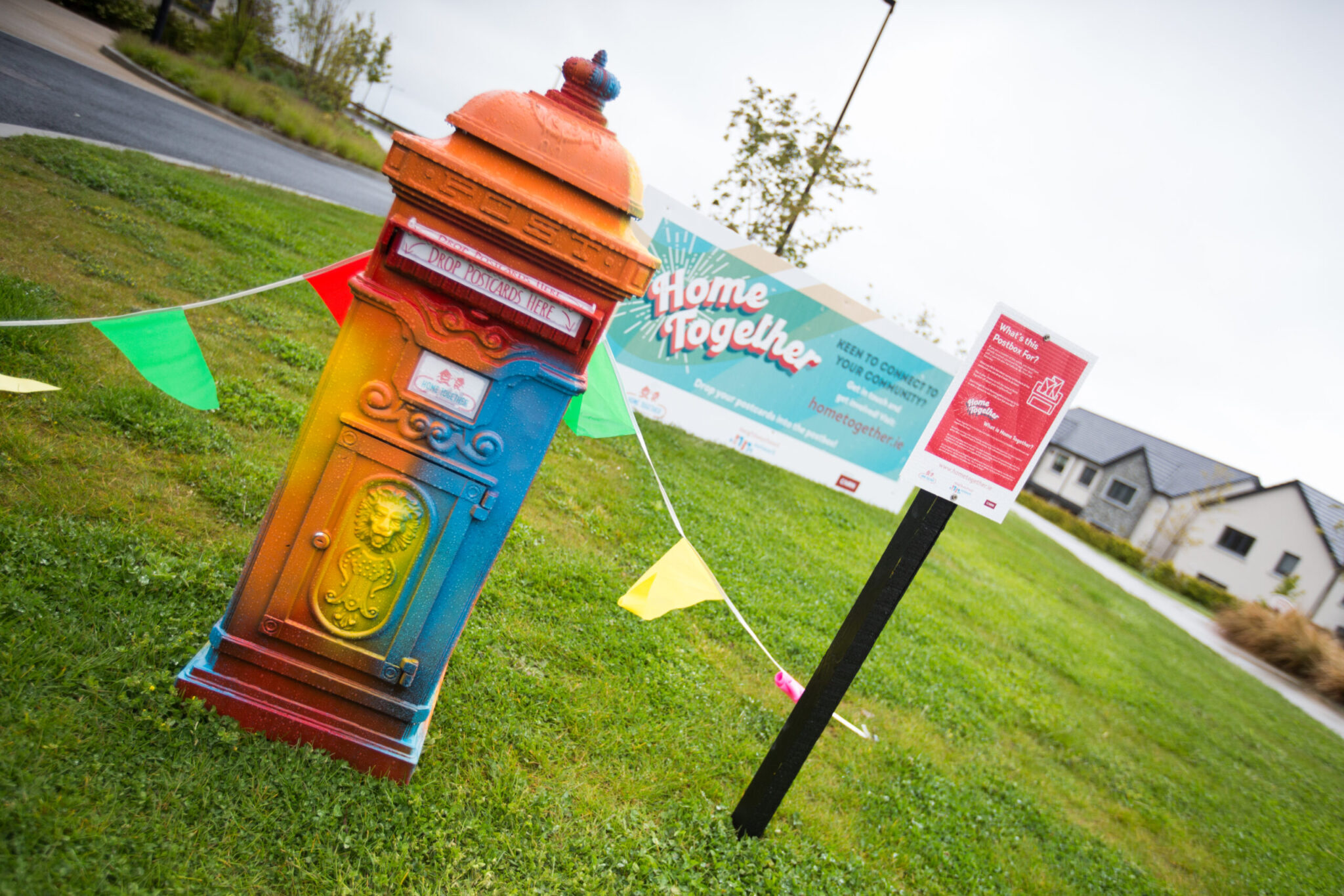 The initiative kicks off with a coffee morning, publicised with a Save the Date postcard dropped through each door. The Save a Date postcard included a survey; this survey was also conducted online in order to get a full picture of the residents' opinions about their community before the initiative kicked off. "We dropped a postcard with a survey on the back and a "save the date" for the event through every door," explains Jessica. "We then installed a rainbow postbox for ideas and these surveys – kids loved this especially and were posting all sorts of pictures to us."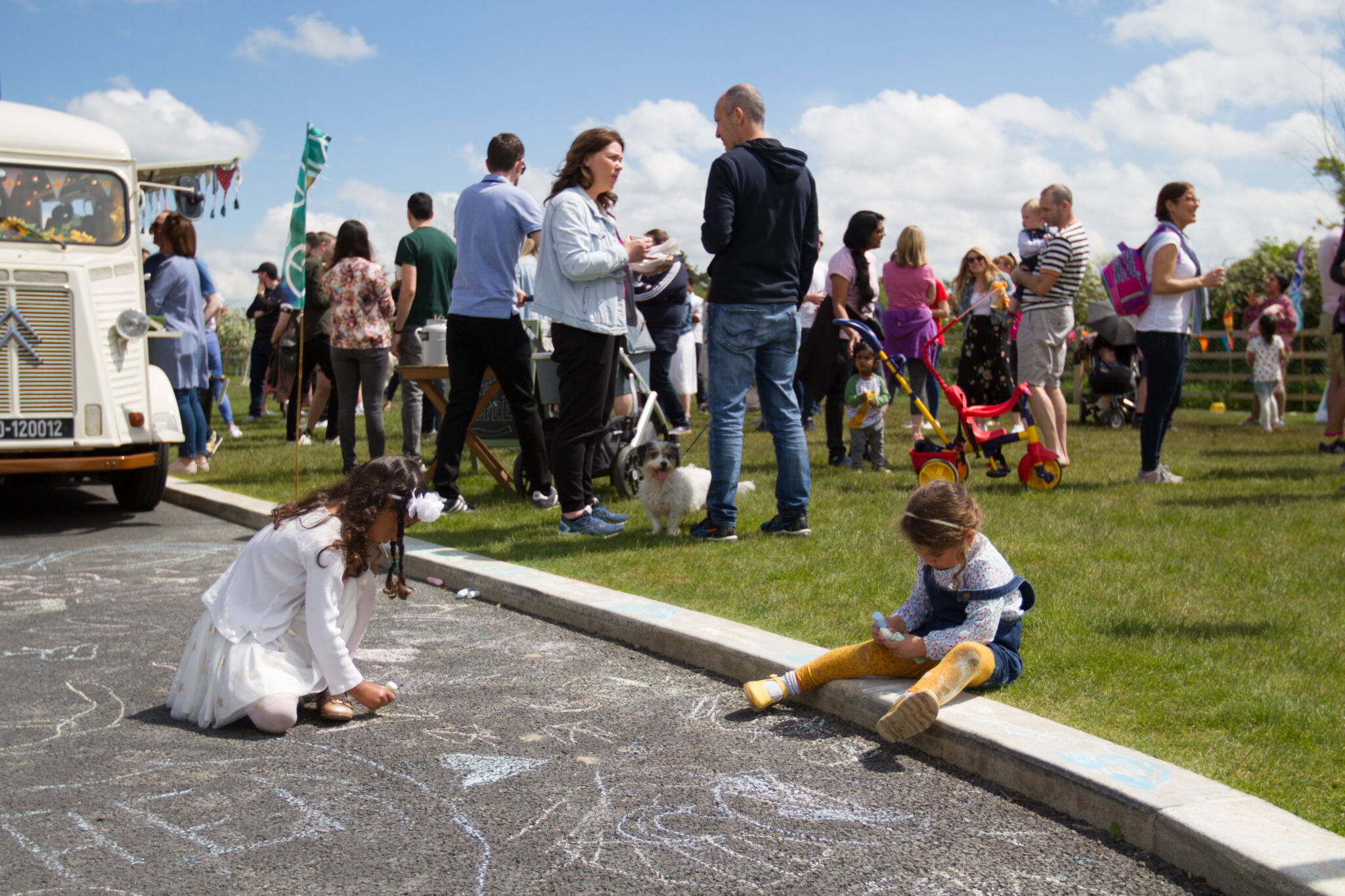 The coffee morning is intended to start the conversation, giving residents information about the initiative and how they can help grow their community. "The coffee morning is the first activation," says Jessica. "We bring out a coffee van and have lots of festival-type activities – gazebos, bubble machines, yard games etc. There's a bit of excitement, and the conversation really begins as the residents meet each other around the coffee point."
So far, the coffee mornings have been a huge success, with hundreds attending in each development. "With COVID, more people have been working from home but they haven't been socialising," says Jessica. "We had instances of people meeting neighbours for the first time; it was lovely to see the community spirit building so naturally that way."
"We had instances of people meeting neighbours for the first time; it was lovely to see the community spirit building so naturally that way."
Community workshops are held after this event; these are informal get-togethers in which interested residents discussed and planned activities in their estates over the summer months. The objective was to identify community leaders to work with their neighbours on an activity, with help and advice from the Home Together team. Every development is different, with different needs – the team aims to help and support the people living in the communities with their own ideas of what would work best for their neighbourhood.
"There was lots of enthusiasm among the communities, and ideas for activities," says Jessica. "For instance, in Elsmore, Naas, there is a resident with experience in youth services who had some great ideas for events such as treasure hunts. And in Mariavilla, Maynooth, a resident wanted to set up a crafting group. We can help with getting the word out there and giving them ideas on how to get people into the groups."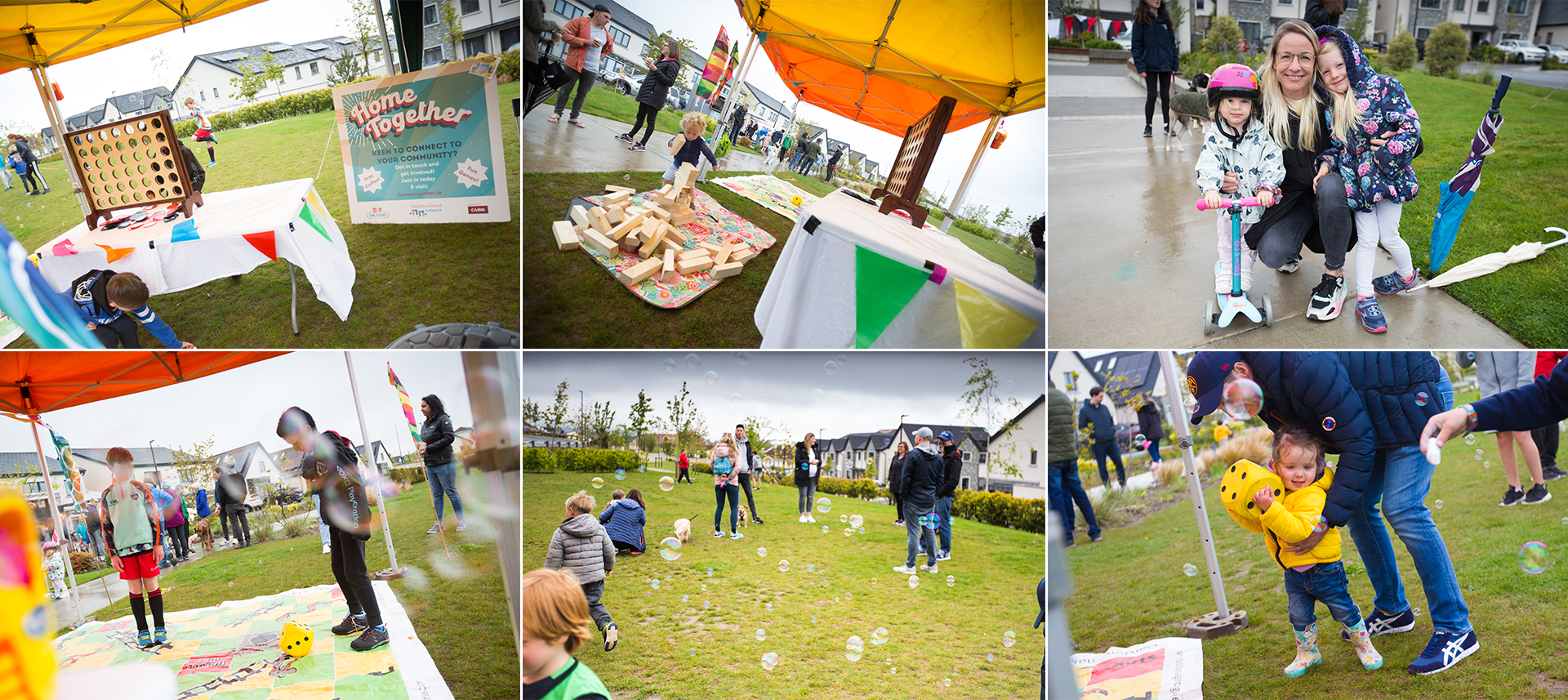 The initiative is still in its early stages, but the goal is to hold two more events over the year, with lots of support in between for community members to set up and lead their own events too. The message for Cairn residents is simple – get involved – we are there to help support and advise you!
"Anyone in any Cairn developments can apply for a Community Activity Challenge box," finishes Jessica. "This is full of posters, invitations and ideas of what you can do in your immediate community. These are available through our website (neighbourhoodnetwork.ie/projects/)."
Want to find out more? Go to our dedicated website at http://hometogether.ie and get involved!