Our inaugural 2021 Sustainability Report 2021 is now published, providing a comprehensive overview of how we are leading sustainably across the three verticals of Environmental, Social and Governance (ESG).  
This report sets out the actions we are taking to deliver on our commitment to sustainability and respect for both people and planet, all underpinned by the very essence of our purpose: people, homes, and places. Under each of these headings, we show how progress is being made on our most material issues. We provide hard data and facts set out in line with definitions prescribed in internationally recognised frameworks: Sustainability Accounting Standards Board (SASB) Standards, Taskforce on Climate- Related Financial Disclosures (TCFD), and partial Global Reporting Initiative (GRI).
This will keep us accountable by ensuring our metrics and key performance indicators (KPIs) are comparable to those of our peers. In addition, we show the on-the-ground reality of the implementation of our strategy through case studies that illustrate the depth and breadth of a culture of sustainability at Cairn.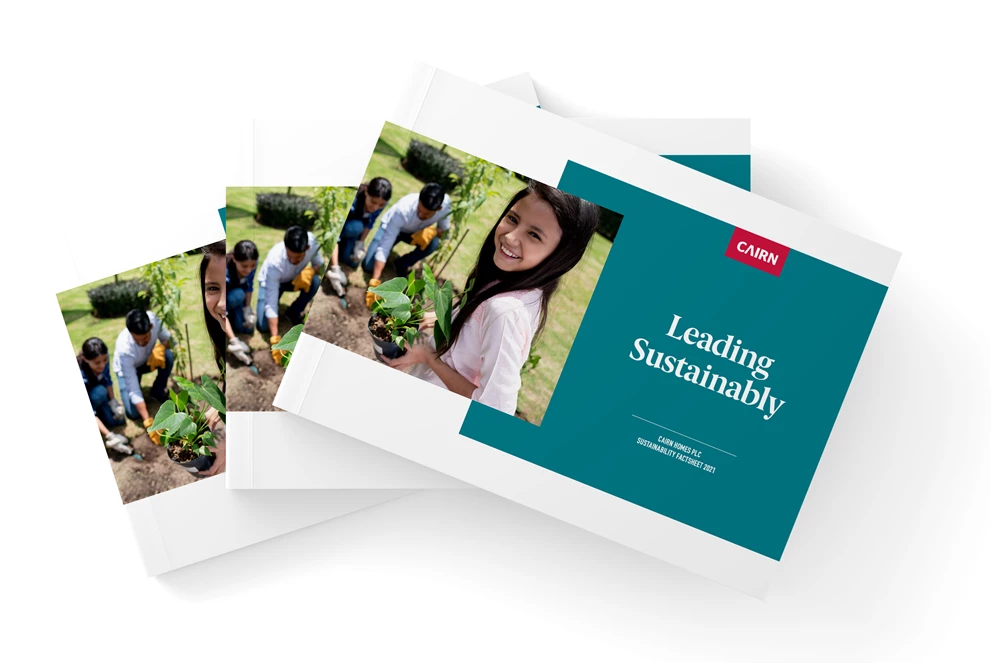 Download the Report Here or from our Sustainability section